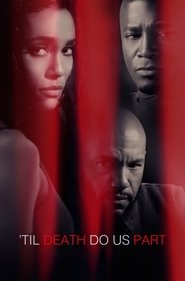 Til Death Do Us Part (2017)
Michael and Madison Roland had planned to spend the rest of their lives together, until one day Michael's controlling ways turned their perfect marriage. With the help of her best friend, Madison decides to get away. After adopting a new identity, she meets Alex Stone and learns to love again. All is well, until Michael discovers Madison's whereabouts, and recreates the nightmare she once lived all over again.
Duration: 101 min
Quality: 720p HD
Release: 2017
Movie Tagline: When your marriage vows could mean your life.
3.1