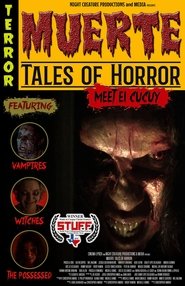 Muerte: Tales of Horror (2018)
A group of "wannabe" witches plan to take revenge on a man that did them wrong and do a spell on him. So they seek special items from a powerful witch that runs a local magic shop in town. While they are getting their cards read, a kid named Zak steals a couple of items including a comic book featuring crazy horror stories. Soon afterward strange things start to happen to him and his group of friends, and they find their lives in danger from the evil spell put on that comic book.
Duration: 90 min
Quality: HD
Release: 2018
Movie Tagline: Tales of Vampires, Witches, Demons and a Cucuy!
4.2