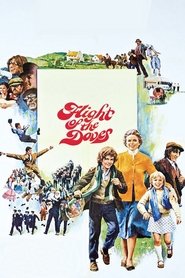 Flight of the Doves (1971)
After the death of their mother, two children in Liverpool run away from home to escape their cruel uncle who treats them harshly. They flee to Ireland in hopes of finding love and safety with their kindly grandmother. However, their uncle is a failed actor who is a master of disguise. He uses his skill to pursue them in hopes of finding them for his own financial gain. The children must rely on their wits and the kindness of strangers to stay ahead of him or their lives will be in mortal jeopardy.
Duration: 105 min
Quality: HD
Release: 1971
Movie Tagline: Something special is coming your way!
7.1