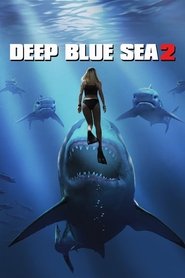 Deep Blue Sea 2 (2018)
When shark conservationist Dr. Misty Calhoun is invited to consult on a top-secret project run by pharmaceutical billionaire Carl Durant, she is shocked to learn that the company is using unpredictable and highly aggressive bull sharks as its test subjects, which soon break loose and cause havoc.
Duration: 90 min
Quality: 720p HD
Release: 2018
Movie Tagline: Stronger. Wiser. Deadlier.
4.0