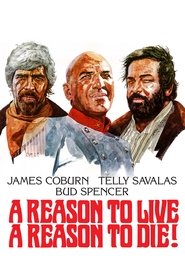 A Reason to Live, a Reason to Die (1972)
A dishonoured army officer saves the lives of some hardened criminals on condition that they help him regain his honour. Will they live up to his expectations?
Duration: 92 min
Quality: HD
Release: 1972
Movie Tagline: A handful of condemned men on an impossible mission, against hopeless odds...
6.2